Winners of the "Caricature Contest on "Health for All""
Prof.Dr.Nusret H.Fişek is 100 years old.
Hicabi Demirci and Kürşat Zaman shared the grand prix.
The "Health for All" themed contest organized by Fişek Institute Science and Action Foundation for Child Labour's and Cartoon Foundation has been resulted.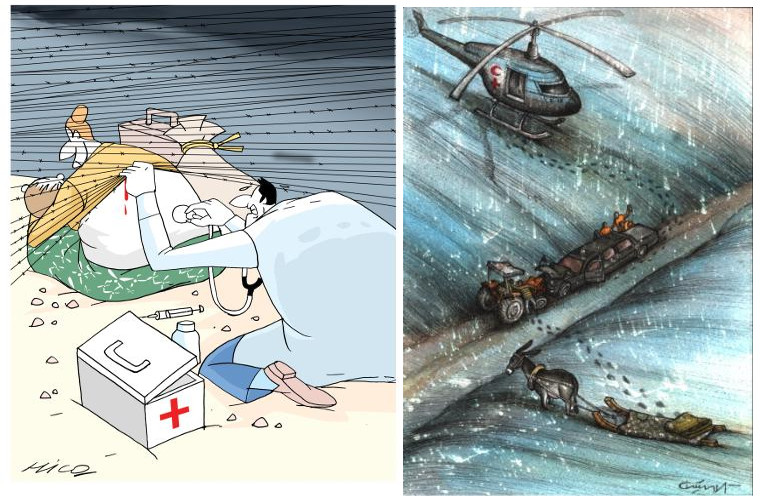 The grand prix was shared by Hicabi Demirci and Kürşat Zaman at the end of evaluations of jury committee consisted of Tan Oral, Oya Fişek, Prof.Dr.A.Gürhan Fişek, Muhammet Şengöz, Emre Yılmaz, İzel Rozental ve Nezih Danyal.
50 caricatures selected among the caricatures took part in the contest to be published on album.
The award ceremony of the contest with 52 caricaturist and 93 caricature and the exhibition will be conducted in November 3, at Çankaya Belediyesi Çağdaş Sanatlar Merkezi (Kavaklıdere-Ankara).
Exhibition of 3. Caricature Contest on Child Labour